Delivery Service
---
Delivery to mainland UK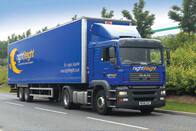 Our Standard delivery sevice is charged based on item weight. For illustration purposes, orders under 20KG gross weight, the shipping cost should not exceed £7.50 + Vat in total.
(Please note that this Excludes Northern Ireland, Scottish Highlands & Islands, other UK islands including the Channel Islands where carriage charged may be considerably higher - Please ring for a quotation).
We aim to dispatch within two working days of you placing the order, if there is likely to be a delay for any reason we will email to inform you.
Special delivery including Saturday and A.M may be available depending upon your location. Carriage rates will be quoted upon request.
---
Delivery outside the UK
We do offer an outside UK delivery service location depending, for which carriage charges will be quoted upon request.