Delivery Service
---
Delivery to mainland UK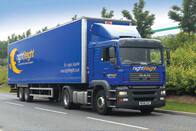 Our Standard delivery sevice is charged based on item weight. For illustration purposes, orders under 20G gross weight, the shipping cost should not exceed £7.50+Vat in total.
(Please note that this Excludes Northern Ireland, Scottish Highlands & Islands, other UK islands including the Channel Islands. - For these destinations please ring for a quotation).

We aim to dispatch within two working days of you placing an order, if there are delays for any reason we will contact you by email.
Special delivery including Saturday and A.M may be available, depending on your location, for which the carriage rates will be quoted upon request.
---
Delivery outside the UK
We offer an outside UK delivery service, location dependent, for which carriage charges will be quoted upon request.